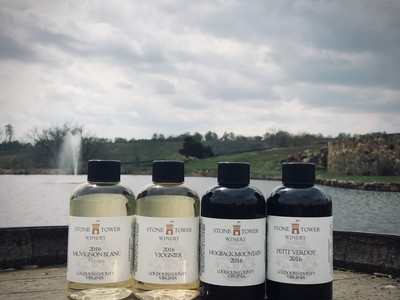 At-Home Tasting Kit: 2016 Estate Vintage
This week we will be exploring the terroir of Hogback Mountain through a close look at our estate grown wines from the 2016 vintage. The tasting includes our 2016 Estate Sauvignon Blanc Reserve, 2016 Estate Viognier, 2016 Hogback Mountain, and 2016 Estate Petit Verdot.
Each small tasting bottle includes 187ml (~6oz), making the whole kit equal to a regular full bottle of wine.
Taste on your own or view our Virtual Tasting on Facebook Live.